---
Nikkyo Parts & Service Department..
Full parts support is available for any vehicle purchased from Nikkyo. Our parts department handles original manufacturer parts, aftermarket parts and second hand parts. In addition we provide full array of services; basic servicing, mechanical repairs, parts replacement, body work and customization.

Parts Department:
1. Fast quotations
2. Original manufacturer parts, aftermarket parts, second hand parts
3. Air (EMS/DHL/TNT/FedEx) delivery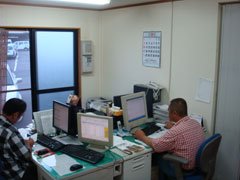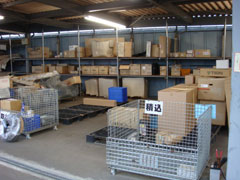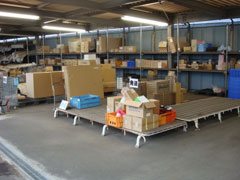 Parts department and warehouse space


Free Servicing (performed on all cars except cars purchased thru JDA OP1):
1. Complete exterior/interior wash and vacuum
2. Engine bay wash
3. Engine oil/radiator water top-off

Basic Servicing Options:
1. Fluids change
2. Filter (oil/air), wiper replacement
3. Brake pad replacement
4. Shock absorber replacement
We only use new original manufacturer parts.

Other Servicing Options:
1. Mechanical repair
2. Bodywork
3. Accessory installation & customization

Accessories..
We also stock a complete line of accessories; stereos, spoilers, wheels, custom Nikkyo body kits (aero kits). An online catalog is available when you become a Nikkyo member.